The school day moves quickly. If you are a teacher, you live that life daily. At the beginning of my sixth-grade classes, we spend a few minutes every day writing in our notebooks. We call it Sacred Writing Time. (In my notebook entries, you'll see my abbreviation, SWT.) It truly is a precious time to me and my students. Here are some blurbs from my entries on Tuesday. Judge for yourself. Do you spend any time writing with your students on a daily basis? If not, I urge you to try it…it's life changing… 
Here's why I wrote, "I love Jessica"…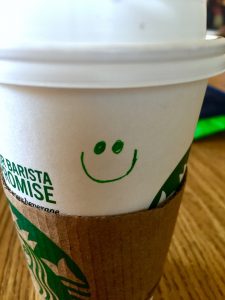 Spending the beginning moments of a class, writing together has so many benefits.
We live like writers. We show up to the page every single day.
Routine breaks down the resistance to writing.
We build ourselves as writers…word by word, sentence by sentence, page by page.
There's calm and quiet in the middle of chaos and pressure.
We learn to have faith that the words will come to us and the page will always be there.