Writers need
quiet and space
to focus
to think
to write.

On Monday
a student
completed project work
and decided to blog.

"Where did she go?"
I asked.
"Has anyone seen her?"
Two other students
pointed
to the back of the room
to the bookcases
and there she was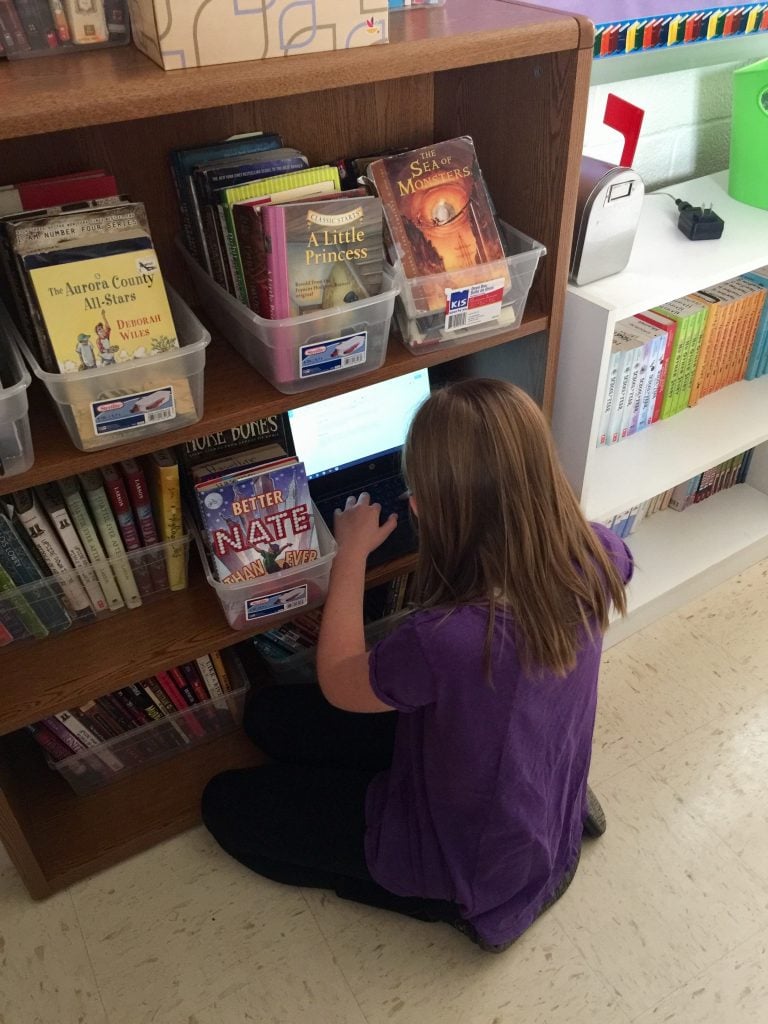 creating
writing
blogging

Tucked into the
shelves of the library
with her ideas
and her laptop…

Soon
others
joined


Brilliant.
Flexible seating
at it's best!