As I sit here, all of you (the students) have gone home. The classroom is quiet. I'm thinking about the day. It was perfect. Learning names and watching you meet each means that we are already building our classroom community! Talking about YOU MATTER and how we will live that this year brings me such hope!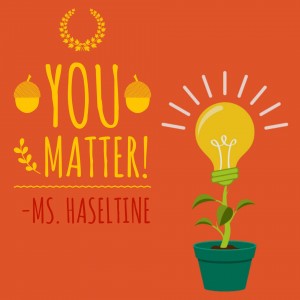 Reading aloud is always one of my most favorite parts of class. I hope you enjoyed School's First Day of School by Adam Rex. It's a new favorite of mine. The mind maps you are making are so creative and I get to learn more about you. I think my favorite part is reading your writing. I can't wait until you finish your writing and I can read the letters and sentences. When you write, you share a part of yourself. I'm grateful that I get to read your writing.
I can't wait for day two!